Red Aries Rising
Regular price
Sale price
$17.99
Unit price
per
Sale
Sold out
✨ Introducing our Flawless Radiance Toner ✨
Elevate your skincare routine to the next level with our all-new Flawless Radiance Toner, specially crafted with the purest ingredients for a glowing complexion! 🌹🌿
"Unlock Your Natural Glow with Flawless Radiance Toner 🌹✨"
 Experience the beauty of nature in every drop! 🍃 Our Flawless Radiance Toner is a blend of refreshing rose water, rosemary-infused witch hazel, and soothing aloe vera, designed to pamper your skin and provide a radiant, flawless finish. 🌟
✨ Key Benefits: ✨ 🌹 Rose Water: Hydrates and balances your skin's pH levels. 🌿 Rosemary-Infused Witch Hazel: Tightens pores and reduces redness. 🌵 Aloe Vera: Soothes and nourishes, leaving your skin refreshed.
Say goodbye to dullness and hello to a vibrant, dewy complexion! 💖
#SkincareMagic #NaturalBeauty #FlawlessRadiance #GlowingSkin #SkinCareEssentials
Product Description: Our Flawless Radiance Toner is more than just skincare; it's a daily ritual for skin that deserves the very best. 🌹🌿
🌹 Rose Water: The natural hydrating properties of rose water help maintain your skin's moisture balance, giving you a refreshed and revitalized look.
🌿 Rosemary-Infused Witch Hazel: This powerful duo of rosemary and witch hazel works together to minimize pores, reduce inflammation, and calm irritation, leaving your skin looking smoother and more even-toned.
🌵 Aloe Vera: Known for its soothing and healing properties, aloe vera adds a gentle touch to this toner, making it suitable for all skin types.
Our formula is free from harsh chemicals, making it perfect for everyday use. Feel the difference from the first application!
✨  ✨ Tired of dull, tired-looking skin? Discover the secret to radiant, flawless beauty with our Flawless Radiance Toner! 🌹✨
Ready to elevate your skincare game? ✨ Try our Flawless Radiance Toner today and experience the glow you've always dreamed of! Tap the link in our bio to shop now. 🛍️👇
#FlawlessSkinAwaits #SkinCareRitual #NaturalRadiance #ShopNow #GlowGetter 🌹
View full details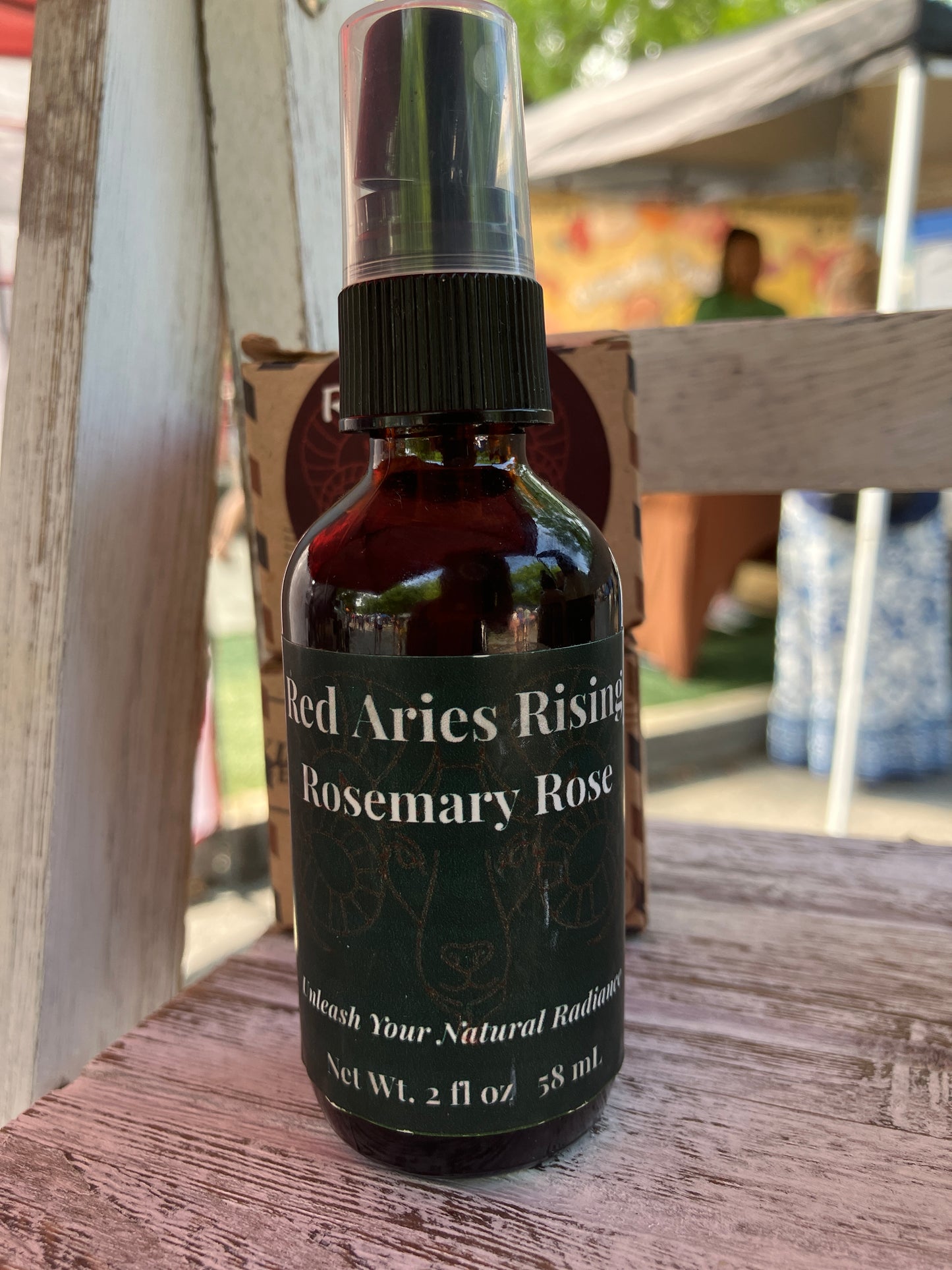 Flawless Radiance Toner
Highlights

🌿🌹🧼 #RosemaryRosewaterWitchhazelToner is a game-changer in #NaturalSkinSelfCare! This toner helps to balance oily skin, reduce inflammation, and fight acne. Plus, it smells amazing! 🙌 Say goodbye to harsh chemicals and hello to a more radiant, healthier complexion. #SelfCareSunday #GlowingSkin #HerbalRemedies 🌟
Ingredients

Rosemary Infused Witch Hazel, Aloe Vera and Rose Hydrosol, Water
How to

Use within 6 months of the batch date.

Gently sweep the toner over your face and neck with a cotton pad to remove any dirt pollen or oils

Disclaimers

DISCLAIMERS
• Statements/information on or from this website have not been evaluated by the Food and Drug Administration.
• The information provided and the product(s) contained/manufacture are not intended to be a substitute diagnosis or used to treat, cure or prevent any disease.
• When switching from chemical products to natural products; irritation, redness or burning can occur.
• It is recommend doing a patch test for any product before fully utilizing on your body.
• Irritation, redness and burning are reactive symptoms, if experienced during patch test, DO NOT USE PRODUCT.
• If at any time these symptoms or reaction occurs, DISCONTINUE USE OF PRODUCT(S) IMMEDIATELY.
• The consistency of our products may change due to extreme heat or cold weather.
• Products may freeze and/or melt during transit (shipping or delivery). Red Aries Rising, LLC recommends selecting a local market to pick up because we are not responsible for freezing or melting of products during shipping.
• Products are small batch handcrafted. There may be inconsistencies from the use of natural ingredients.
• The products are made with same recipes, however, temperature and product lots could impact the color, scent, and/or texture of individual batches